ASSOSIATION OF ARTS AND LETTERS

History, Folklore & Natural History
Museum in the Prefecture of Kozani
DUTH: DEPARTMENT OF ARCHITECTURE ENGINEERING
Lab. Architectural Design and Research III,
Morphology and Rhythmology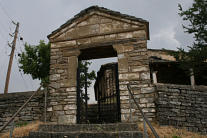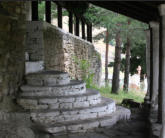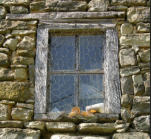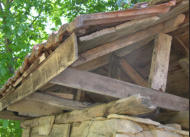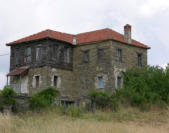 The
Laboratory of Architecture Design and Research III, Theory of Forms and Preservation Studies
of the
Department of Architecture Engineering, Democritus University of Thrace
and
The Association of Arts and Letters
History, Folklore & Natural History Museum of Kozani,
Are organizing the
:
"
6
th
Workshop in Theoretical & Practical Methodology in the
Conservation of Historic Traditional Architectural Buildings"
at 'Mastorochoria', in the Prefecture of Kozani.
The workshop will be hosted in the village of Pentalofo during the period of
20 - 28 of July 2015.
Addresses to:
Young Architects, Civil Engineers, Surveyors Engineers, Archaeologists, Conservators in Antiquities and works of Art, and undergraduate and
postgraduate students in these schools.
The Topics of the Workshop:
The first rescue measures, restoration of wood and stone construction, maintenance of raw-bricks-baked-bricks, traditional bricks and mortar, grout, etc.
You'll also held lectures related to the historical monuments of the region as the stone bridges, the case study : Τhe movement of the 'Monastery

Panagia Tornikiou in the Prefecture of Grevena and educational visits to Siatista, Eratyra in Monasteries and other traditional villages in the area.
Participants will attend lectures on the restorations by specialized professors, as well as, gain experience through direct contact with the buildings and its
individual architectural members (masonry, mortar, roof, etc.) under restoration. The lectures and restoration works will be carried out by the professors
from the Democritus University of Thrace, (DUTH) the Aristotle University of Thessaloniki (AUTH), the National Technical University (NTUA) and the

University of Patras in collaboration with specialized workers.

Copyright © 2010-13 N. Lianos, P. Agelis
Designed 2013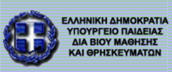 The Purpose of the Workshop: